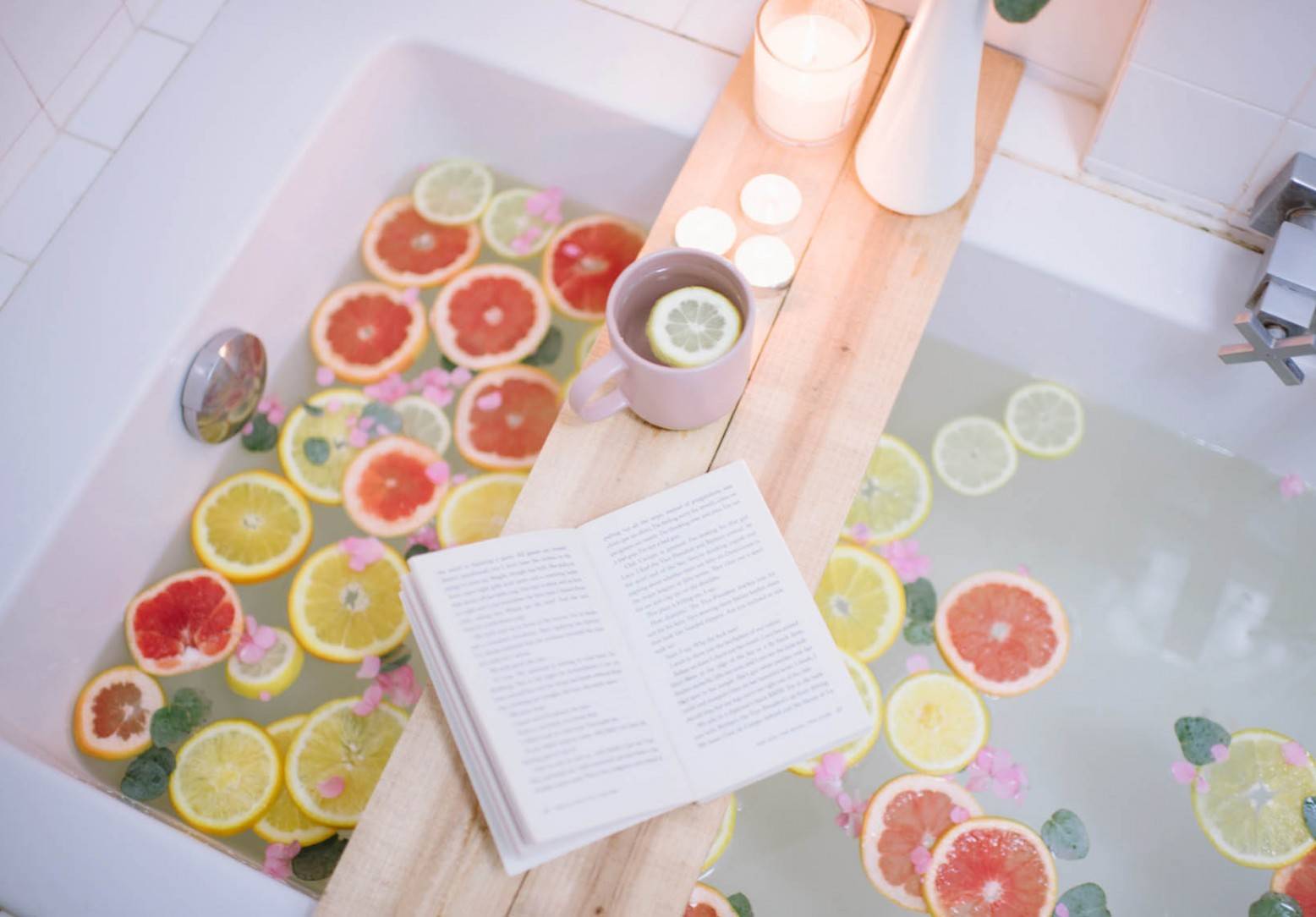 A day at the spa is always a good idea. Do we agree on that? The problem is that for lack of time or money, it is not possible for us to go there as often as desired / necessary. Any problem having a solution, it only takes a few products and a little imagination for your bathroom to become your spa at home. Want a little inspiration? Follow the guide ;)
1. Invest in a candle, a diffuser or some branches of eucalyptus.
A good smell is certainly the common element of all spas in the world! Ours including;) To get there, a scented candle or a diffuser of essential oils is the best. We have a weakness for Roses of dyptic Flower Power from Ruby Brown and Lime, Basil and Mandarin of Jo Malone in terms of candle. Side diffuser, Vitruvi (a beautiful Canadian company and more) definitely worth the investment. For purists, a few branches of eucalyptus bought at the local florist will give you the impression of being in Evian! ;)
2. Add sea salt to your hot bath. Gently clean your face. Relax.
Salt leaves an impression of softness on the skin ... it's fabulous. Prefer the fragrance free ... it's less irritating.
3. It's time for the mask!
Any day at the spa must include a face mask. Clay or honey? Choose your favorite, leave 10 minutes and rinse. Our new tip? Apply generouslymoisturizing oil on your face, do a little massage by the way, rinse after a few minutes. The soft skin you say? ;)
4. Cucumbers are not fair in the movies.
Honestly, try it ... 2 slices of cucumbers on the eyes while the mask is laying. The hot-cold contrast with the bath is very pleasant! Take the opportunity to take a selfie;)
5. Serve herbal tea or a glass of wine. Take out your latest novel and enjoy the moment.
A good classic Agatha Cristie, Sapiens to understand our origins, The subtle art of doing away with it or just the latest copy of Vogue? What are your favorites for relaxation?