A unisex moisturizer, light and fresh combining hyaluronic acid and vitamin E with powerful plant and fruit extracts to moisturize, protect and soothe the skin gently and restore its radiance.

Refreshed, hydrated, soothed and non-oily
Fragrance-free, non-comedogenic and cruelty-free
Allantoin, aloe and licorice root
Vitamin E and pomegranate
Aqua / Water / Water, Caprylic / Capric Triglyceride, Propylheptyl Caprylate, Sodium Hyaluronate, Glycerin, Allantoin, Tocopherol, Aloe Barbadensis Leaf Juice, Punica Granatum Fruit Extract, Glycyrrhiza Glabra (Licorice) Root Extract, Phytosterols, Phytosteryl Macadamate, Jojoba oil / Macadamia Seed Oil Esters, Maltodextrin, Cetyl Alcohol, Squalene, Acrylates / C10-30 Alkyl Acrylate Crosspolymer, Potasium Sorbate, Sodium Benzoate, Ethylhexylglycerin, Phenoxyethanol.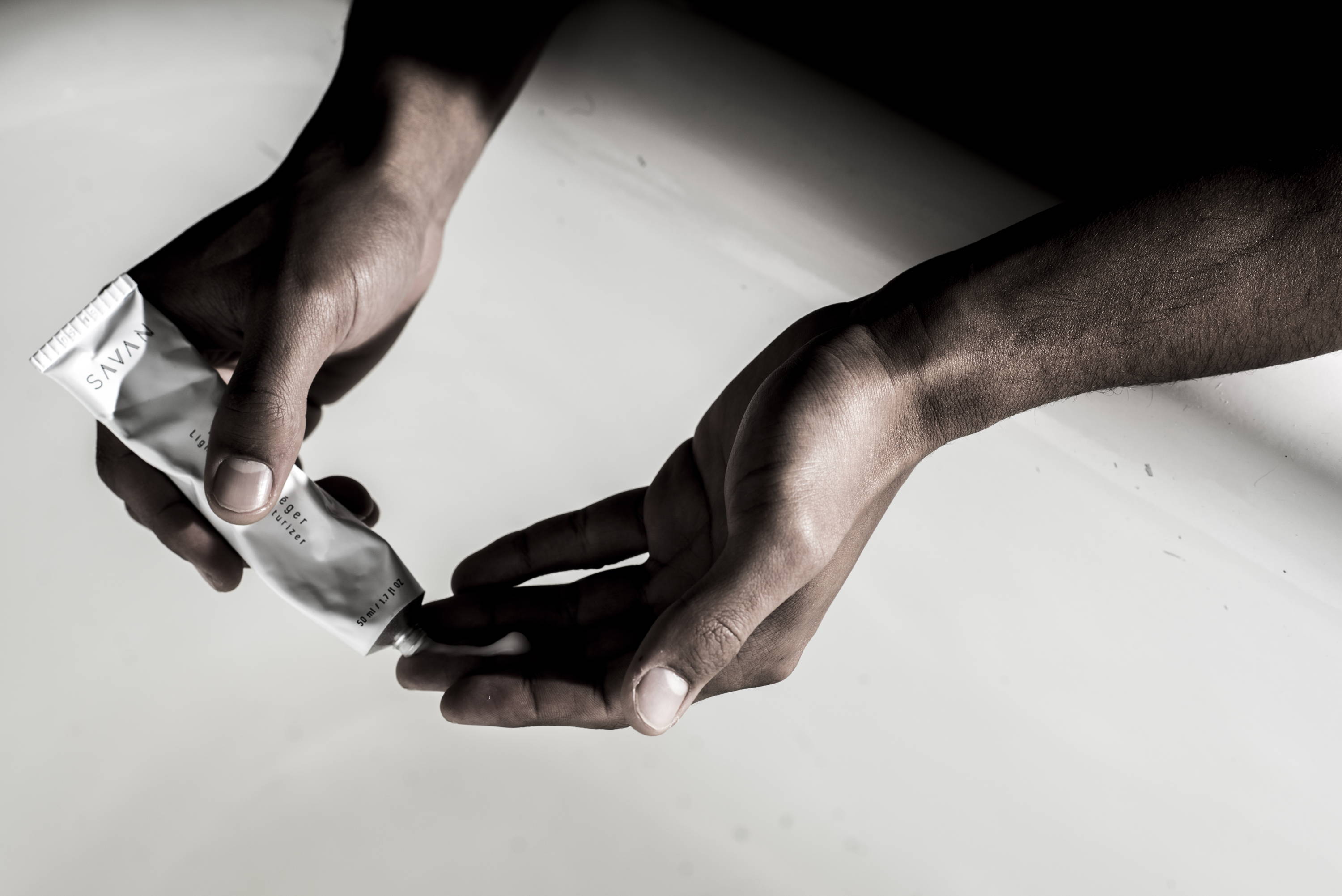 Apply a hazelnut on a clean face and neck, morning and evening. During the day, have a sunscreen with a minimum SPF of 30.
Day and night cream
Hydration boosting serum
Soothing aftershave
Light hand cream
Great products
I do not regret the purchase of these products. Not oily, leaves a fresh skin, no layer of fat, they are wonderful
and especially at a very reasonable price. Congratulations, finally, calming products for the skin.
Long live these Quebec products.
During the hot days!
As I was going on a weekend, I had put my Savan day cream in my luggage when I realized that I had not applied it that morning.
No big deal, I'm going to put a famous brand cream that I owned before Savan.
What a mistake!!! It was a hot and humid day, and I sweated as if I was running a marathon !!!
The next day, return to Savan, by an even warmer day !!!
No sweat, no problem !!!!
Thank you Savan!
Super!
Very good product! I love it as much as other more expensive creams, and I love the fact that it is made of natural ingredients.
Light and incognito
I like this lightweight cream that is easily applied and provides a soft feeling of hydration but without leaving a trace of shiny skin.
Moisturizing without being oily
Congratulations for this cream that moisturizes without becoming oily when I'm hot ,,,, an ally for hot flashes